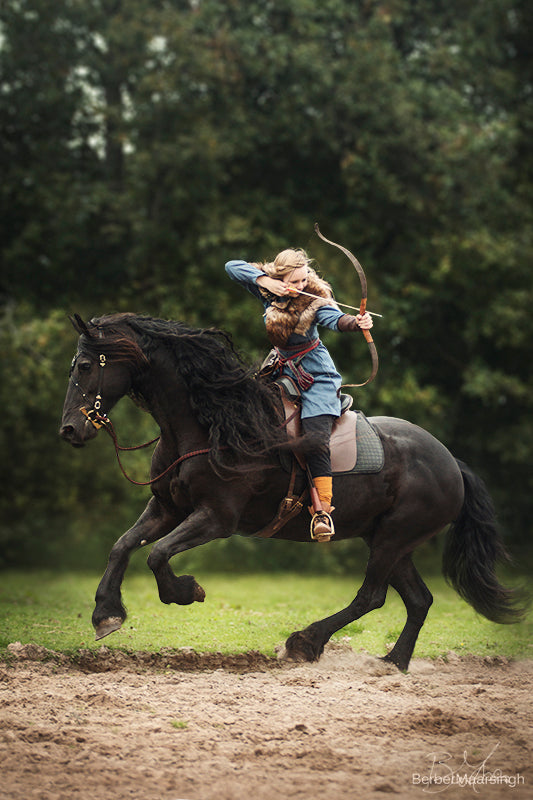 Hi there! So you're curious who's behind Barokshop?
I'm Nynke, living in the Netherlands with my boyfriend, dog Kyra and 3 Friesian horses Dyke, Bjoke and her colt Rykle. As a kid I could drool over all the movie horses and the tack they were wearing. My childhood dreams came true when I could combine my two passions, horses and theatre / film. I became a tack collector and well... you see where that ended!
Barokshop has been the go-to address for special gear since 2009. Whether in Portuguese, Spanish, Hungarian or fantasy style, we have what you are looking for! Since March 2022, the Barokshop has undergone a small metamorphosis, a new owner, a new webshop with a renewed logo and a fresh look on the social medias.